Occasionally, a film or a series comes along which marks a moment in time with poignant relevance to a particular evolution in society – or perhaps sometimes a revolution. As youth dramas continue to push boundaries, asking difficult questions and exposing uncomfortable truths, we continue to learn with each genera+ion where our short-comings may have failed them and to the contrary, how our accomplishments may have facilitated their privileges and opportunities.
From the wholesome teens of Dawson's Creek in the 90's to the controversial storylines of Skins in the 00's, we revisit sweet 17 in 2021 with HBO's recent coming of age series, Genera+ion – this time, in sunny Los Angeles where we lay our scene. The casual use of electronic devices and illicit drugs is palpable, along with the expression of a broad spectrum of sexual preferences and gender identities, as our group of, so called, 'Gen Z' misfits find their feet with life and love in the modern world.
It is difficult not to fall in love with each and every one of these characters as the 30 minute episodes creatively flip back and forth in time in order to recount the same scenario from a number of perspectives, seamlessly acting as an alluring invitation for the viewer to relive the moment in another person's shoes. Creators, Zelda Barnz and Daniel Barnz, move this uniquely joyous romp along with a sharp wit and infinitely renewable youthful energy sources.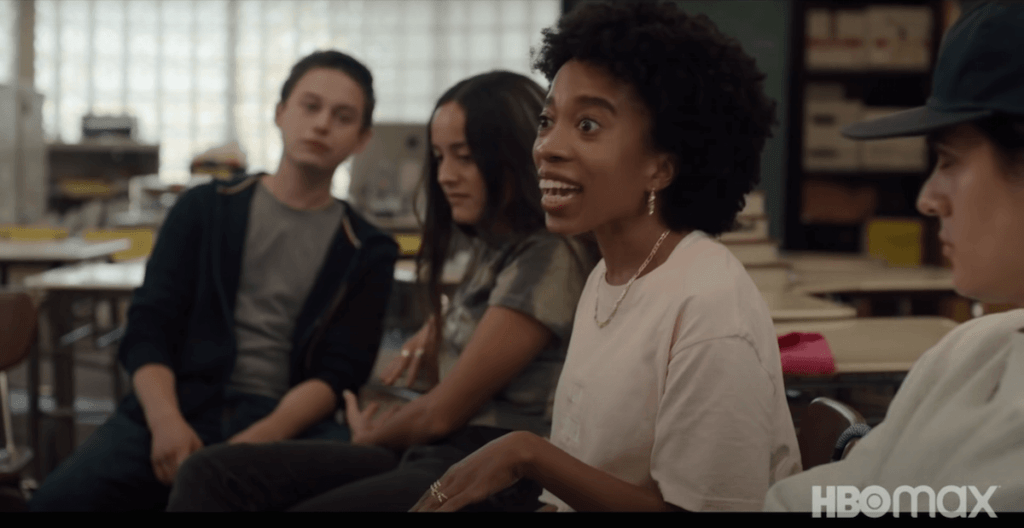 Where you may, initially, feel slightly lulled into its fast-paced, light-hearted, at times throw-away American attitude, Genera+ion is, in actual fact, very sensitively woven together. I certainly experienced moments where my heart was officially broken – as if for the first time – and on a number of occasions moved to tears as I witnessed an honesty that was tender and unapologetically so.
Leading character Chester is beautifully portrayed by the charismatic Justice Smith as he takes us on a wild ride of fashion statements and forbidden love affairs. Strutting into the school with a bare midriff and all the jewels, Chester is no doubt the queen bee when it comes to this series. Nava Mau's cameo as Ana was also both fearless and heart-warming.
Other stand out characters include the shy but electric Haley Sanchez, as Greta, and the sharp-tongued but deeply loveable Nathanya Alexander, as Ariana. British actor, Nathan Stewart-Jarrett, subtly transcends stereotypes as the warm, young-at-heart love interest and guidance counsellor, Sam. Anyone born in the 80's, like myself, will no doubt recognise fearful control-freak mother Megan, played by Martha Plimpton who rose to fame as Stef in the much-loved classic, The Goonies (1985).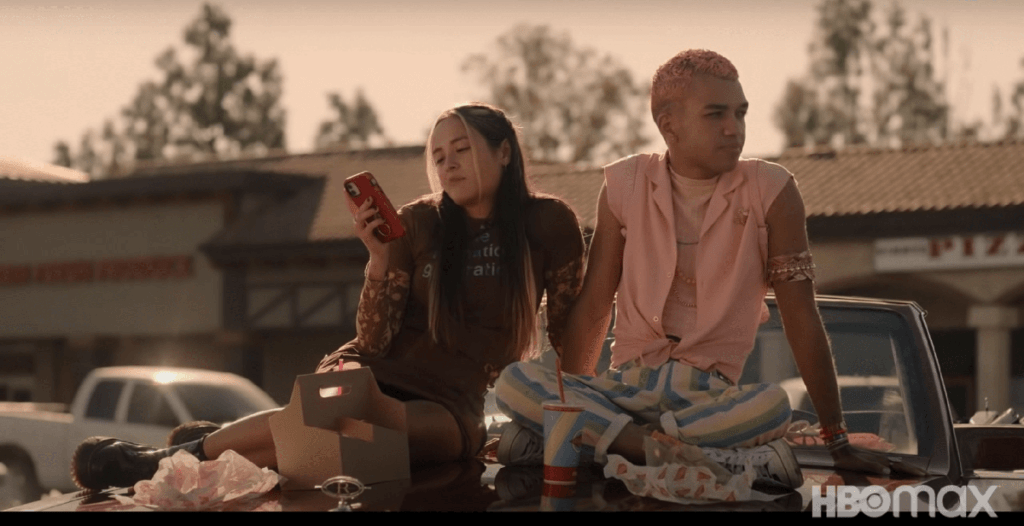 Plimpton's character is clearly confused as she stumbles through, trying to understand the world her children are growing up in. Searching to consolidate her Christian beliefs with her wish to be a progressive mother, she flippantly displays her ignorance with finesse. She is met with a wide-eyed genera+ion who not only reject her conservative judgements but, on a deeper level, they seem to display an understanding that she is on a personal journey of her own.
This level of social awareness is notable throughout. In fact, whether it be sex, drugs or rock and … well, twerking RnB beats, the general consensus is that our curious teens are relatively vanilla in comparison to the inwardly and outwardly destructive behaviour that we saw in the Skins era which appeared to come from a much darker place. Sex is both carefully and consensually approached while relationships are whole heartedly romantic for the most part. It is certainly apparent that things have changed somewhat since we last encountered these reoccurring themes.
We meet a genera+ion of LGBTQIA+ youths who seem to, at least, receive a healthy amount of respect and support from their peers and educational institutions. Genera+ion is a real sign of the times in that regard, encapsulating the start of a sharp societal turning point in LGBTQIA+ history that we should be proud of. The message is simple and communicated with nothing but kindness while nuances are delicately handled, illustrating just how far we have come from the Stone Wall riots. With so far to go, Genera+ion depicts a vital cultural landmark that deserves to be celebrated.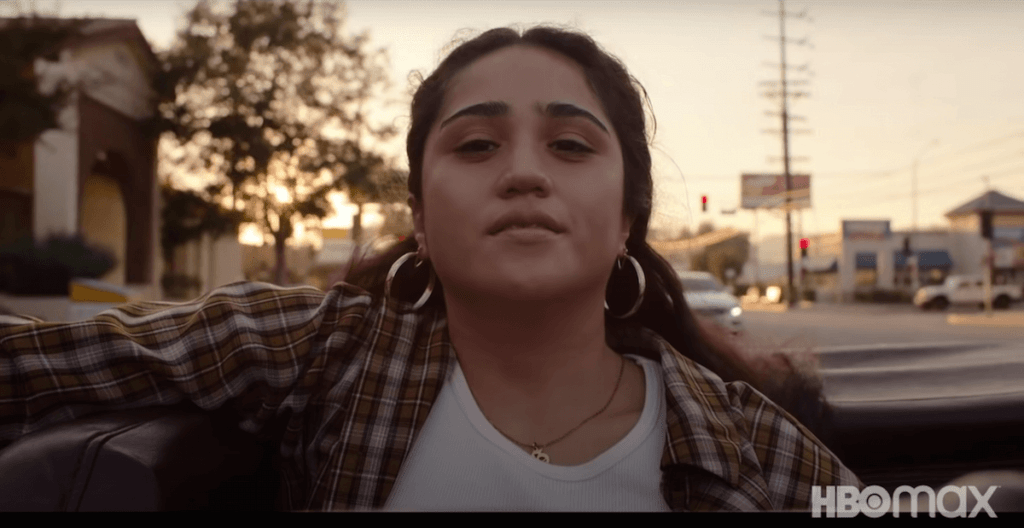 Some who may have struggled with the reclamation of the word 'queer' in recent years will likely find that genera+ion demonstrates precisely why that word is being used right now. The series is a non-abrasive eye-opener to what is now, more generally, referred to as 'queer', for both straight cis-gendered people and LGBTQIA+ people alike.
Perhaps the one dubious central storyline which comprises of an unexpected child-birth in a shopping centre toilet cubicle is a little far-fetched but nonetheless, it ends in a moving and intelligently executed finale which ties the 8-episode season together with a huge rainbow coloured ribbon. There were noticeably very few moments where this series lost momentum or drive. At times I felt that they may have compressed a few storylines – a little more than they had hoped – in order to fit them into the given episode or the season itself. However, the 'short but sweet' format was also quite crucial in expressing the Gen Z attention span, an approach which strangely became an important part of immersing you in the world and mindset of the characters.
Overall, the balance between laughter and tears was solid throughout the season whilst still leaving room for further storylines and character development. I would definitely recommend this series to anybody who identifies anywhere in or around the LGBTQIA+ spectrum and I would hope that it would also hold the attention of those who may not have encountered us on their travels just yet. I have full-hearted confidence that a second season could bring the same blend of entertainment and social awareness to our screens in the near future. But if it is not to be, it would be fair to say that Genera+ion has well and truly secured its place in the LGBTQIA+ hall of fame and will be remembered as an important cultural depiction of our existence and societal status in these times.
---
Links