I remember the moment when I first laid eyes on Michael Flatley's Riverdance. As a troop of exquisite Irish tap dancers threw themselves into a uniformed line formation with rhythmic precision as part of Dublin's halftime performance for the Eurovision Song Contest in 1994, it was clear that something of the past had just been transported into the present day. A much-treasured Irish cultural heritage was not only given a supreme reawakening but a ticket to travel the world, inspiring many, who otherwise may have never seen or heard of it, to take up Irish dancing.
It was much like witnessing Matthew Bourne's all-male Swan Lake. That tantalising twist upon a classical piece of theatre that reinvented the concept of ballet and brought it to a new generation of theatre-goers and dance enthusiasts. It is only once in a blue moon that an artist contributes something of this nature, that pulls from the past with such effortless joy, giving heavily defined cultural traditions a voice among the youth and a socio-political relevance far beyond the scope of their original purpose.
In light of Pride season 2021, I felt to write upon a rather flamboyant contribution to the artistic landscape that has recently graced our digital stage, packing a powerful punch with a sensual charm. Online magazine The New Yorker recently hosted a short documentary film by Frederick Bernas and Ana González, which depicts the life of flamenco dancer Manuel Liñán, from his early childhood to the creation of his ground-breaking show 'VIVA!' which challenges the rigid gender roles of traditional flamenco dance.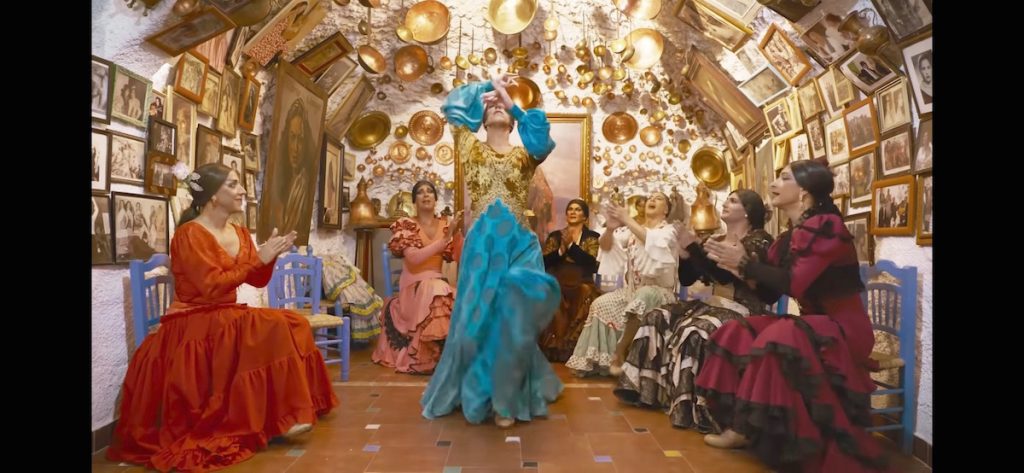 As the documentary begins, we are transported into an intimate Andalusian flamenco setting. An infectious, percussive energy fills the room with exuberant delight as jangling jewellery and intricately woven patterned dresses fly across the space. But as we are drawn closer into this hypnotic moving tapestry, it becomes apparent that the dancers are in fact male performers dressed from head to toe in traditionally female flamenco attire – dancing, with raw, sultry prowess in the traditionally feminine style of the dance.
The air is thick as they gracefully move through the complex rhythms of the music. The walls of the white-painted archway are adorned with framed photographs and old paintings of prominent cultural figures and flamenco artists from time gone by. A poignant close up on the face of Federico García Lorca reminds us of the harrowing truths that echo from underneath the wretched veil of toxic masculinity which suffocates this rich cultural artform and still, to this day, casts a shadow of painful isolation and suffering among LGBTQIA+ people in many parts of Spain and, indeed, the rest of the world.
VIVA! was awarded Festival de Jerez's Critics' Prize 2020. As well as performing for audiences internationally, Liñán has also choreographed for Compañía Nacional de Danza and the Paco Romero Company. It is testament to his passion and resilience that he has managed to pave the way for a renaissance of flamenco dance which encourages each performer to explore their individual story and express their authentic selves through the artform.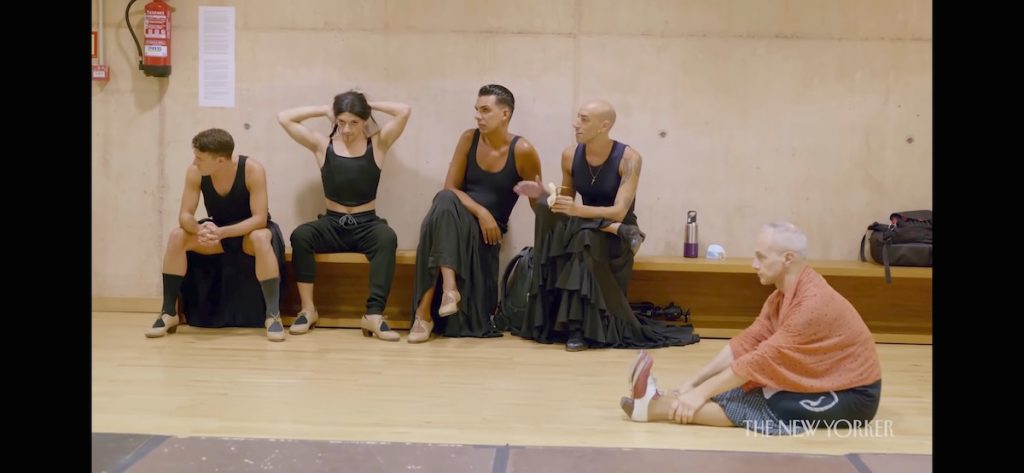 In his own words, 'In flamenco, I found the most honest way to communicate, I transform a private act into a public spectacle.' Liñán's story resonates with potent relevance, particularly in the wake of Samuel Luiz Muñiz, a 24-year-old nursing student who was recently beaten to death outside a nightclub in A Coruña (Galicia, Spain). Liñán's father emotes with broken honesty about his personal experiences, illustrating the problematic and common mistake of a parent putting their own expectations before their child's wishes. As Liñán and his mother reminisce, they recall his father's efforts to teach him the art of bullfighting.
We also witness Liñán teaching a new generation of flamenco dancers with an inclusive flare, allowing a class of children to experiment with the movements and to discover their own interpretations of the dance. His knowledge and training are unmistakable, beautifully aligned with his creativity and seemingly spark the imagination of the young dancers. It becomes apparent, as the documentary moves forward, that we are watching a revolutionary artist. His perfectionism and dedication offer a cultured clarity to his rebellious reworking of an age-old tradition.
From the tightly intertwined hybrid of the music and dance to the costumes, wigs and makeup, he has radically tapped into the world of drag performance in a sophisticated manner. Such a display of gender fluidity exposes audiences to a world that they may have never encountered, all tastefully and sincerely channelled through a familiar framework. A blend of both masculinity and femininity that highlights the nuances of flamenco dance in full colour. It is particularly touching to watch the rehearsal scenes – the musicians working with the dancers in the most sensitive and respectful manner, while everybody honours the integrity of the work without question.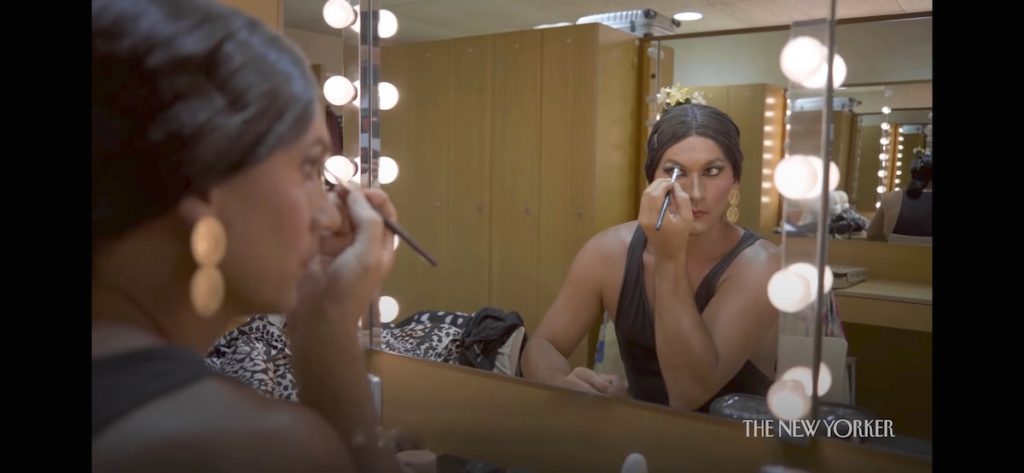 In hindsight, I couldn't help thinking how interesting it could be to introduce female dancers to the traditionally male costume and dance styles, but this was more of an observation than a critique. Perhaps it is something that has already been mentioned or thought about for future projects. Who knows? Nonetheless, I was extremely moved by this documentary from start to finish. Not only did it relay a triumphant story of a gay man in a homophobic environment coming into his own and successfully challenging the status quo, but from an artistic point of view, I really felt that I was watching the rise of a revolutionary. Anyone who can develop a traditional artform into something that fits the present setting with such finesse is someone to be admired in my book.
But most importantly, within this fascinating fusion of history and progressive artistry, we are delivered a stark reminder of the political, societal and religious dogmas that culminate in a relentless cocktail of hatred that has cost countless LGBTQIA+ lives. Liñán is a symbol of hope and his work illustrates that it is as important to learn from the mistakes of our past as it is to celebrate our roots.
Watch the documentary here: